TATA SAFARI
(4.7 Based on User Reviews *)
₹15.65 – 25.00 Lakh*
*Prices Ex Showroom. One India, One Price.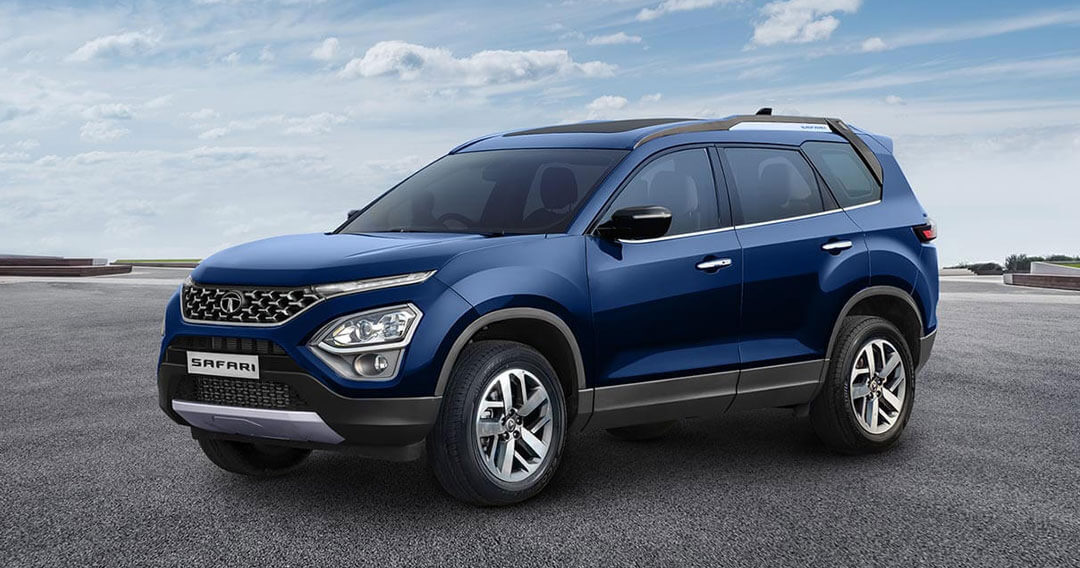 MAJESTIC DESIGN
The Safari's unique and domineering stance coupled with imposing proportions, lend it a tremendous road presence powered with a graceful agility and an all-purpose nature. The smart and expressive surface treatment brings in a surreal dynamism. The interiors of the new Safari too have been crafted with exquisite deft to convey a classy, comfortable feel and to ensure that you can soak themselves in luxury during your journeys with the loved ones.
GRAND LIFESTYLE
The New Safari is crafted with some of the finest workmanship on display, enriched with indulgent & luxurious interiors, made from high-quality materials, making it a truly unforgettable experience every time you take the wheel. Immaculate attention has been given to the finest of details in the new Safari. It comes loaded with a host of other features to complement your indulgent and active lifestyle.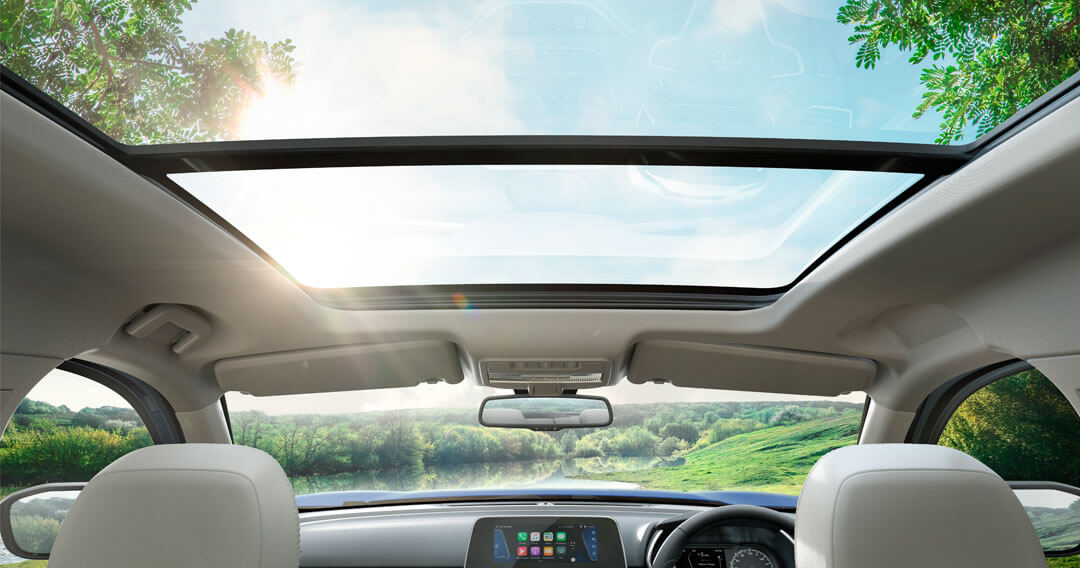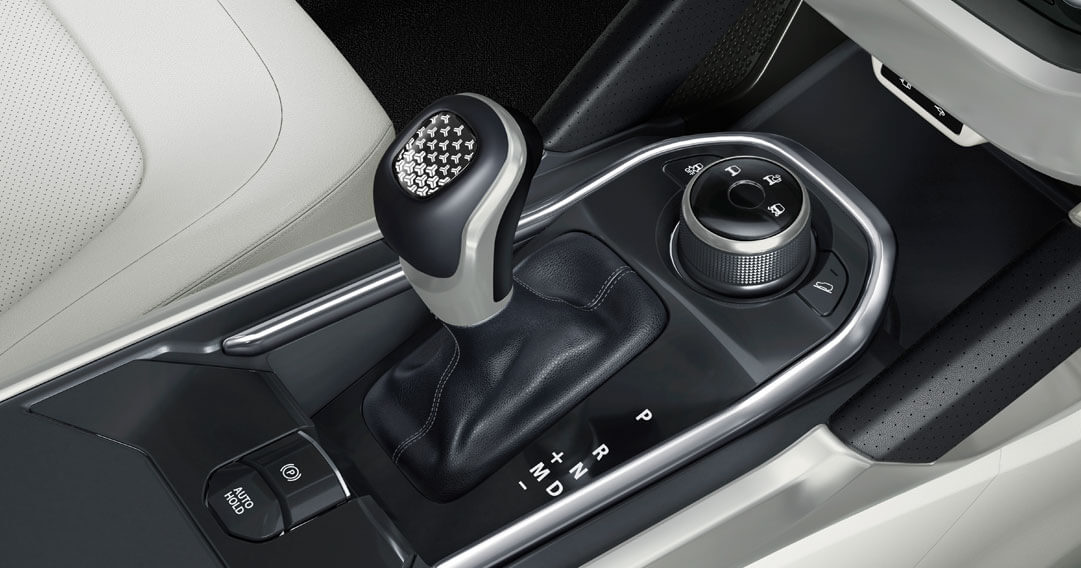 ELEVATED PERFORMANCE

With the New Safari, no matter where it's taken, the refined ride & handling and a thrilling drive powers the journey. With the 170 PS Kryotec Engine, 6 Speed AT, ESP Terrain response modes and Multi Drive Modes, Safari delivers a new benchmark of drivability, and driving pleasure.

IN-VOGUE INFOTAINMENT & CONNECTIVITY

The New Safari has evolved to be in sync with the technologically savvy SUV customer of today. The Floating Island Infotainment system is designed not just to offer the premium audio experience that customers expect, it also comes loaded with iRA, our connected car technology to take the connectivity to the next level.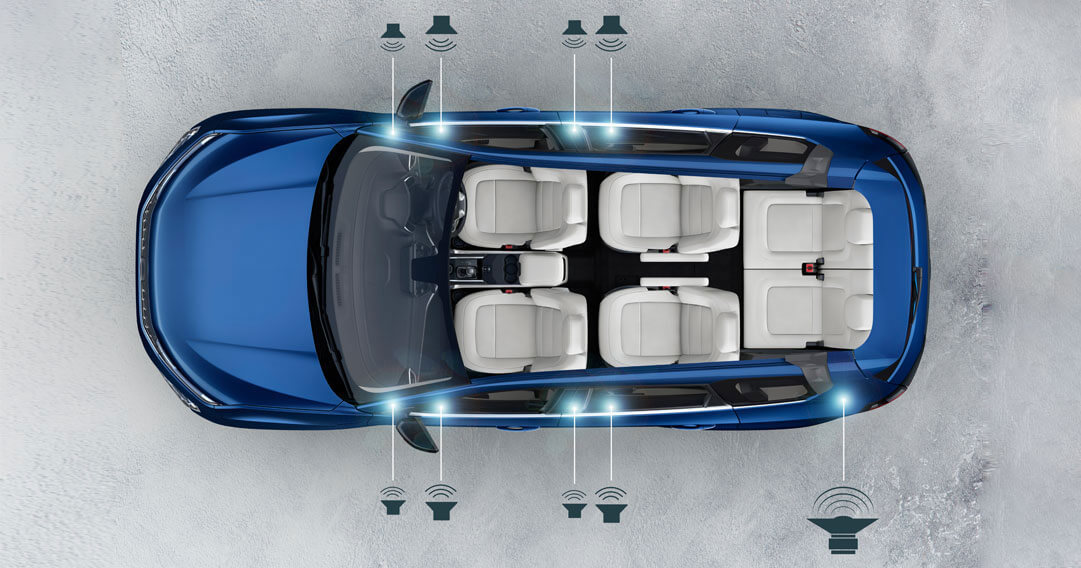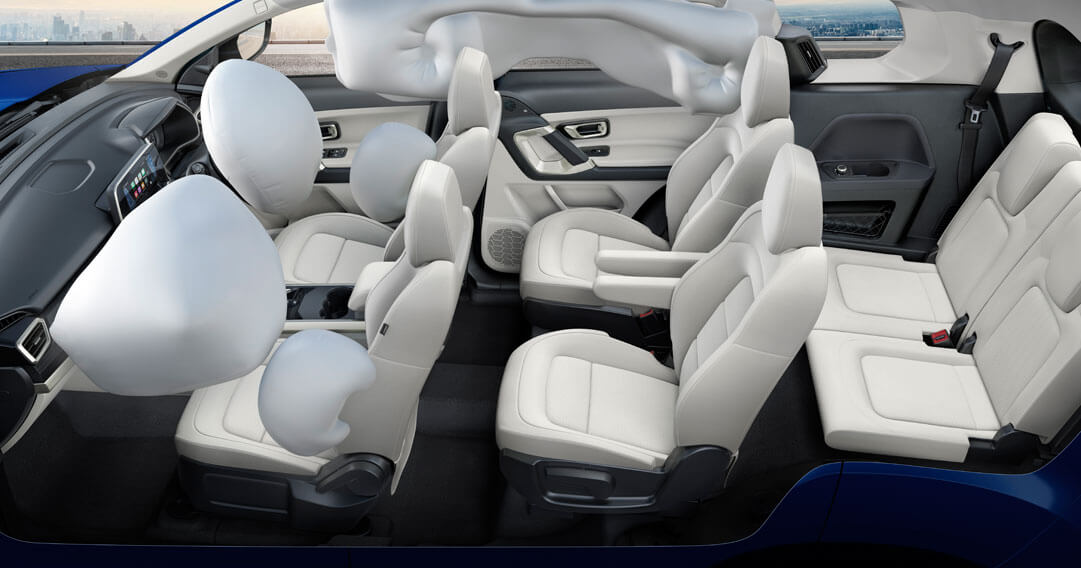 COCOONED SAFETY

Nothing is more important than safety, and the new Safari ensures that all its occupants are cocooned in an impenetrable bubble of safety once inside the vehicle. The new Safari not only possesses the inherent strengths of OMEGARC, it also comes loaded with top-of-the-line safety features to ensure active and passive safety.

PEDIGREE OF OMEGARC

The new Safari further builds on the proven capability of OMEGARC, an architecture derived from the renowned D8 platform from Land Rover, which in itself is the gold standard of SUVs worldwide. Being the 2nd vehicle on OMEGARC, it carries forward this legendary pedigree.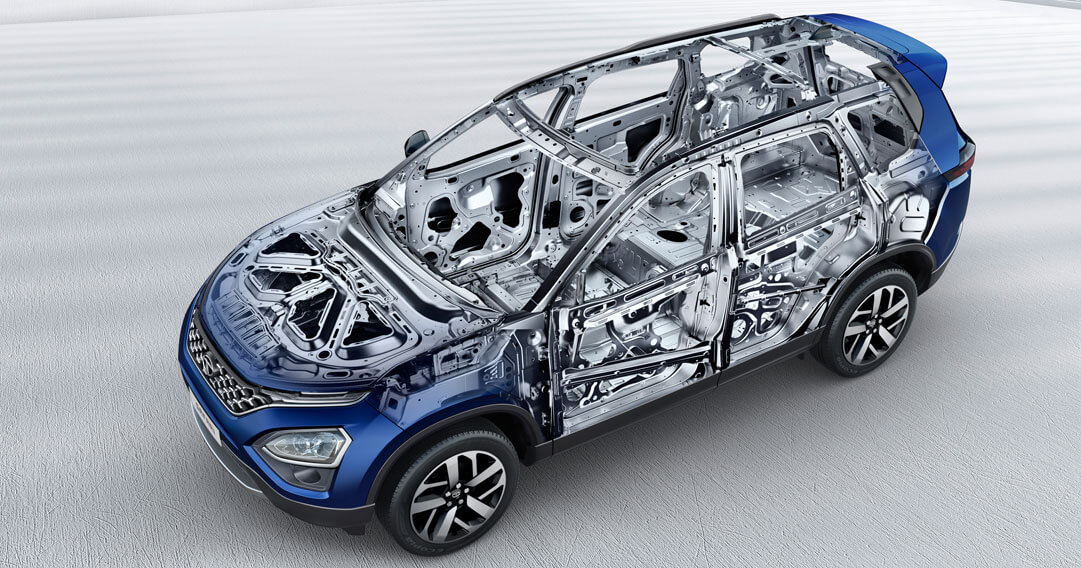 SAFARI XE
Diesel, MT

₹ 15

,64,900
SAFARI XM
Diesel, MT

₹ 17,14

,900
SAFARI XMS
Diesel, MT

₹ 18,46

,000
SAFARI XT+
Diesel, MT

₹ 19

,62,900
SAFARI XT+ #DARK
Diesel, MT

₹ 19

,97,900
SAFARI XZ
Diesel, MT

₹ 20

,47,900
SAFARI XZ+
Diesel, MT

₹ 22

,16,500
SAFARI XZ+ 6S
Diesel, MT

₹ 22

,26,500
SAFARI XZ+ ADV
Diesel, MT

₹ 22

,41,500
SAFARI XZ+ 6S ADV
Diesel, MT

₹ 22

,51,500
SAFARI XZ+ #DARK
Diesel, MT

₹ 22,51

,500
SAFARI XZ+ 6S #DARK
Diesel, MT

₹ 22,61

,500
SAFARI XZ+ RED #DARK
Diesel, MT

₹ 22,61

,500
SAFARI XZ+ 6S RED #DARK
Diesel, MT

₹ 22,71

,500
SAFARI XMAS
Diesel, AT

₹ 19

,76,000
SAFARI XTA+
Diesel, AT

₹ 20,92

,900
SAFARI XTA+ #DARK
Diesel, AT

₹ 21,27

,900
SAFARI XZA
Diesel, AT

₹ 21

,77,900
SAFARI XZA+
Diesel, AT

₹ 23

,46,500
SAFARI XZA+ 6S
Diesel, AT

₹ 23

,56,500
SAFARI XZA+ ADV
Diesel, AT

₹ 23

,71,500
SAFARI XZA+ 6S ADV
Diesel, AT

₹ 23

,81,500
SAFARI XZA+ #DARK
Diesel, AT

₹ 23,81

,500
SAFARI XZA+ 6S #DARK
Diesel, AT

₹ 23,91

,500
SAFARI XZA+ RED #DARK
Diesel, AT

₹ 23,91

,500
SAFARI XZA+ 6S RED #DARK
Diesel, AT

₹ 24,01

,500
SAFARI XZA+(O)
Diesel, AT

₹ 24,46

,500
SAFARI XZA+(O) 6S
Diesel, AT

₹ 24,56

,500
SAFARI XZA+(O) ADV
Diesel, AT

₹ 24,71

,500
SAFARI XZA+(O) 6S ADV
Diesel, AT

₹ 24,81

,500
SAFARI XZA+(O) #DARK
Diesel, AT

₹ 24,81

,500
SAFARI XZA+(O) RED #DARK
Diesel, AT

₹ 24,91

,500
SAFARI XZA+(O) 6S #DARK
Diesel, AT

₹ 24,91

,500
SAFARI XZA+(O) 6S RED #DARK
Diesel, AT

₹ 25,01

,500